Dr Lucy Gee
Clinical Psychologist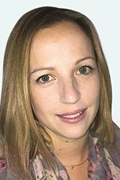 The way I work very much depends on the individual. In my view, there is no 'one size fits all' approach to therapy. By exploring your goals, values and needs, we can work out where you would like to go, and how we can get there. I have a special interest in mindfulness and third wave CBT approaches, which place an emphasis of finding new ways of relating to thoughts and emotions, and reconnecting with our values.
Dr Nicholas Sarantakis
Counselling Psychologist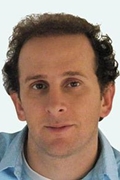 Practising from an integrative perspective means for me that while CBT (Cognitive Behavioural Therapy) and person-centred therapy form the ground of my approach, I will often suggest and discuss with you interventions and tasks that derive from psychodynamic, existential psychotherapy and more experiential paradigms, such as Emotion-focused therapy.
Dr Naomi Hynd
Clinical Psychologist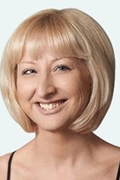 I offer an eclectic approach to therapy and adjust to the needs of each individual. I believe a warm empathic relationship is essential. As well as offering CBT, I have a special interest and training in third wave CBT therapies, Mindfulness and Motivational interviewing. The emphasis is on working towards valued living and developing self esteem. My Dramatherapy background also allows for a flexible and creative approach to therapy when required.
Dr Katerina Theodoropoulou
Counselling Psychologist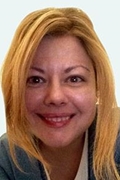 I am a dedicated psychologist with a first-class honors degree in Psychology and clinical Neuropsychology. I have a particular interest in third wave CBT approaches as I find these to be the most effective treatments for the people I work with. Relationships and clinical health Psychology are other areas of specialist interest for me. In addition to providing therapy, I also specialise in neuropsychological assessments.
Dr Daniela Hecht
Counselling Psychologist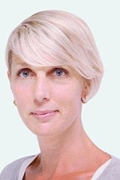 We will investigate what it means for you to exist in this world, examine and identify fears and anxieties and work together to overcome them. I am here to help you understand your personal beliefs and values and assist you in coming to terms with a past that has been carried into the present. On having gained a more thorough understanding I aim to help you build a future that is filled with personal meaning and more clarity when it comes to how you feel and who you are.
Dr Drusilla Joseph
Counselling Psychologist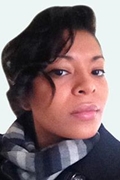 I believe all human beings deserve the very best out of life, whatever this means for them, and I am proactive in providing emotional and cognitive support for those that need it the most. In a world of constant change, socio economic worries, personal struggles and seeming chaos it can be challenging to know where to gain support or how to move forward. Everyone should have the chance of making their own Journey a fulfilling one and I consider it an honour to be a small part of that journey.
Dr Antonella Trotta
Clinical Psychologist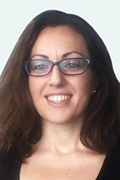 Sometimes in life we find ourselves in a blind spot, where it is difficult to see a way out. During these moments, our mind and body may send us messages. A therapeutic relationship represents a unique opportunity to understand and explore these messages, in a safe environment. Building on communication and trust, therapy can also help to discover inner messages that have been either silent or unheard.
Dr Kalyco Stobart
Dr of Counselling Psychology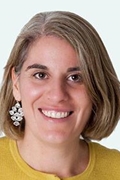 Difficulties in life are inevitable; it is part of the human condition. I believe that difficulties with our sense of selves, the struggle of being in relationships with others and feeling stuck or lost, are to a greater or lesser degree, universal. At times of feeling overwhelmed CBT counselling provides a space to think with another person to gain understanding about your internal world, which will enable you to do things differently and move your life forward in the way you would like.
Dr Melanie Goulden
Doctorate in Counselling Psychology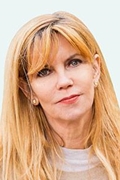 It is a part of being a human being that we can find ourselves facing a crisis or feeling distressed, confused or simply very stuck in some way or another. When this happens and existing coping strategies fall short, the perspective, presence and support of another human being is invaluable. It is not necessary to try to navigate difficulties alone. Being listened to, heard and understood, I believe, are integral to emotional well-being, and developing self-trust and self-awareness.
Dr Francesca Palmieri
Chartered Counselling Psychologist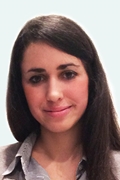 I am very empathetic and care about my work. I am passionate about helping others. I feel privileged to have been given the opportunity to listen, enter people's life and share the things they feel comfortable with and help them to reach a more fulfilling and optimal stage in their life. Being a psychologist has always just felt like what I should be doing. I believe that people need to have the freedom and emotional acceptance to fully express themselves to reach their full potential.
Taylar Ashlin
Clinical/Neuro Psychologist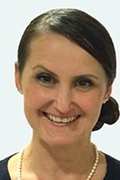 I am a Clinical Psychologist/Neuropsychologist who is registered with the Health and Care Professions Council. I first qualified in Australia and started working in Acute Adult and Child Mental Health units. I then came to the UK and now hold the title of Lead Paediatric Neuropsychologist at the Portland Hospital for Women and Children. I also provide expert witness services in Clinical and Neuropsychology.
Dr John Prentice
Clinical Psychologist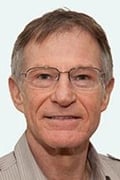 When we experience psychological discomfort and distress, there must be a solution – a better way of being. I am motivated to work with clients so that together we can creatively explore their problems to find the right questions to answer to bring about healthier alternatives.
Dr Raffaello Antonino
Chartered Counselling Psychologist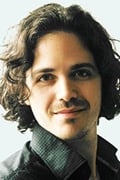 I believe I'm a sensitive and inquisitive individual, moved by a genuine curiosity for others and amazed by the uniqueness of every person's subjective experience. This allows me to respect and value difference and diversity of opinions, cultures, and ethnicities, inside and outside therapy.
Dr Maria Michalitsi
Counselling Psychologist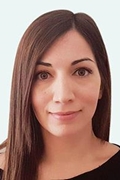 I am motivated by a lifelong curiosity in people and their capacity to develop. I believe that the relationship between the therapist and the client can be a vehicle for change and I endeavour to develop strong therapeutic relationships. I appreciate that my clients share significant experiences with me and I am grateful for the opportunity to support them in their unique journey. Witnessing change is rewarding and fascinating.
Dr Nicola Meechan
Chartered Clinical Psychologist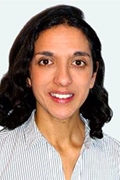 I aim to support the process of gaining insight and a better understanding of oneself, to enable you to make sense of, and respond to, strong emotions that have perhaps been interfering with your day to day functioning. It is fantastic to witness these changes in thinking and behaviour that often lead to other changes, including the development of greater confidence and self-awareness, and more balanced thinking about ourselves and the world.
Dr Dominic Addison
Chartered Counselling Psychologist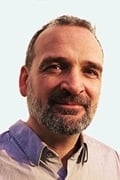 The fascination with the mind which had me studying psychology 25 years ago has only deepened over the years. It is a privilege to work in a therapeutic space; an office defined by a spirit of respect, open inquiry, and understanding. Our inner lives are endlessly fascinating, and helping people navigate their way through distress and confusion is quite a reward.
Dr Andrea Papitsch-Clark
Chartered Clinical Psychologist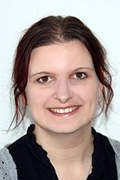 I am an enthusiastic individual, who is very passionate about and committed to her work as a clinical psychologist. I feel that it is a privilege for me to be invited by clients to share their journey with them, and I find a successful therapy outcome extremely rewarding. My aim is to be collaborative, and to stand alongside the client, helping you make changes to unhelpful thought or behavior patterns, or exploring unhappy feelings, whilst guiding in a kind and gentle way.
Beverley Marais
Chartered Counselling Psychologist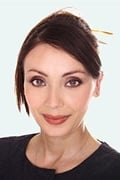 I have experienced personal therapy throughout my training as a counselling psychologist and psychotherapist. As a result, I have had the fortunate experience of being a client and witnessed the empowering impact of change within a therapeutic relationship. I am often humbled by the human condition and feel honoured to be invited to support a clients' courageous journey from the unknown to the known, and from disempowered to empowered.
Dr Amy Luck
Chartered Clinical Psychologist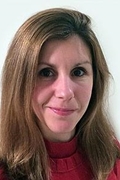 I have been working as a clinical psychologist for ten years. I am passionate about supporting people through difficult times and helping them to find more self-acceptance and happiness. I have always felt privileged to get to know so many people and support and assist them in their time of need.